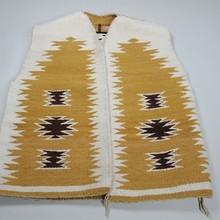 iShare: Connecting Museums and Communities East and West is a partnership between the University of Colorado Museum of Natural History, the National Taiwan Museum, the Navajo Nation Museum, and the Laiyi Indigenous Museum in Taiwan. The project was funded by an American Association of Museums 2010-2011 Museums & Community Collaborations Abroad grant. The program is now called "Museums Connect."
The iShare project is designed to meet the requests of two indigenous communities, the Paiwan tribe and Navajo Nation, in gaining greater access to museum collections and recording intangible culture for their own use, as well as for dissemination to each other and to a broader public.
iShare expands upon and provides training in the latest technology in museum-community online collaborations to build lasting relations among project partners and to reach a broader audience than a physical exhibit would typically provide. The website allows online visitors to explore stories, oral histories, material culture and audiovisual materials that illustrate indigeneity as it is experienced and practiced in the East and in the West by the Navajo Nation in the United States and the Paiwan indigenous people of Taiwan.
This project also facilitates international, indigenous networking opportunities to our indigenous partners - not only through international travel and the online interface but also through teaching kits created to be shared in classrooms in each of the four partners' communities.
iShare is an ongoing project and the website will continue to be a work in progress as we add to the Collections and translate the information into English and Mandarin.
In the menu above, you can click on a number of features:
Collections - items that convey cultural knowledge such as songs, video interviews, museum objects, photographs. For logged in users, there is a comment feature available for discussion about individual items in the collections.
Learn - teaching materials to use with the website for classes and informal learning environments.
Galleries - images and video that document the collaborative process.
Discussions - a place where project partners and logged in users can communicate as a group and discuss topics. (requires login)
About the Design of the Website
The development of the code and design for this website was also an international collaborative process. Ryan Wallace and Nick Jakobsen, of the Canadian company Culture Code, created the structure, organization and functionality of the website with input from project partners. They have also worked on the Reciprocal Research Network based out of the University of British Columbia Museum of Anthropology, which was inspiration for this more modest project. The graphic design of the website and its home page were developed, in collaboration with iShare partners, by National Taiwan Museum graphic artist Hui-Chuan Chang (Asi).
iShare is a database-backed web application built using the Ruby on Rails framework. All the textual data is stored in PostgreSQL, an open source SQL database. Hosting for the application and database is provided by Heroku, a cloud application platform that specializes in Ruby on Rails hosting. Rich media, including images and video are hosted on Amazon S3. Uploaded videos are processed by Zencoder, a web-based video transcoding service, in order to optimize them for web streaming. Email notifications are sent using SendGrid, an SMTP Relay Server.
In addition to allowing dynamic creation of objects, galleries, and discussions, administrators can create and edit pages of the website using simple CMS features. The application also allows administrators to easily translate both user uploaded content and system text. Fine-grained permissions can be set per user that grant or restrict special abilities such as performing translation or accepting account requests.
Please explore the web site and help us to improve it! Your confidential feedback will be very helpful. To enter the survey, visit: http://www.surveymonkey.com/s/5T68HFG
* * *
Museums & Community Collaborations Abroad (MCCA) is made possible by the U.S. Department of State's Bureau of Educational and Cultural Affairs and is administered by the American Association of Museums.
The iShare project was funded in part by a grant from the United States Department of State. The opinions, finding and conclusions stated herein are those of the author[s] and do not necessarily reflect those of the United States Department of State.